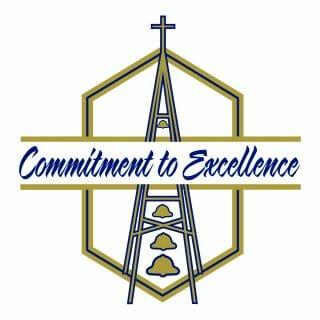 Building Our Legacy…Forged in Faith
(As of July 1, 2018, the campaign has less than $25,000 to raise to meet it's $6 million goal.)
As we embark upon the $6 million goal of The Campaign For Quincy Notre Dame, we pay tribute to those who came before us by insisting that a Catholic secondary education remains accessible and transformative. In addition, we must prepare our students to meet challenges beyond their high school experience. Our legacy will continue by maintaining its mission through our dedication to and celebration of the following core values:
Living Faith with Spiritual Strength • Inspiring Academic Excellence Promoting Responsible Citizenship • Celebrating Service
These essential values of a Quincy Notre Dame education are as meaningful today as they were 150 years ago. Preparing our students with these guiding principles, in all facets of life, endures as the essential mission of a Catholic secondary education.
Progress Report as of February 2018
Campaign Information at Quick Glance