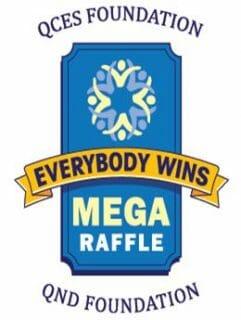 SOLD OUT!!!
The seventh annual "Everybody Wins" Mega Raffle has begun! Tickets were sent home with Catholic school families on March 29th.
Only 4,000 tickets will be sold at $100 per ticket.
First prize is $100,000, second prize is a new car and third prize is $10,000!
NEW THIS YEAR….Get your tickets in early (by May 1st) to qualify for the the Super-Early Bird drawing of $10,000 cash!! Both ticket sellers and purchasers qualify for this drawing!