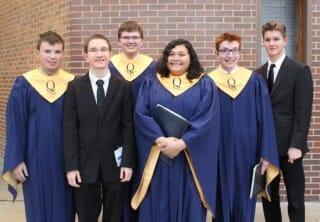 Congratulations to the following QND students on being selected to the 2015 ILMEA All-State Ensembles!
Ben Scholz and Andrew Goerlich for All-State Orchestra
David Webb for All-State Chorus
Megan Arment, Samuel Dust and Zachary VanderBol for Honors Chorus
The musical performances will be held January 28 – 31, 2015, in Peoria. They will perform with 1300 selected musicians representing over 300 high schools across Illinois.