Are you looking for creative ways to make a difference? Take a look at the wish list below with items that would make a positive difference in a student's experience at QND. If you would like to contribute to a project, please contact QND Foundation Executive Director Kurt Stuckman at 217-224-2598 or kstuckman@quincynotredame.org for more details.
Continuing Education Fund for QND Teachers
QND is in need of funding for continuing education opportunities for our teachers to stay up to date on the latest advancements in teaching techniques and technology.
Approximate Cost: $5,000 annually
Electronic Scoreboard for Gymnasium
The electronic scoreboard would replace the current one on the west wall which is over 25 years old.  The new scoreboard would include a digital screen for advertising and other graphics throughout games and events.
Approximate Cost: $70,000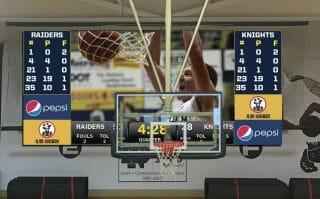 Outdoor Locker Rooms
The outdoors locker rooms would be located near the south end zone of Advance Physical Therapy Field and would include a football and soccer locker room, visitors locker room, officials locker room, trainers area, video area and two coaching offices.  This area is vital to keeping the the indoor locker rooms intact and important to a dedicated training area for injuries and rehabilitation (we currently do not have a space).
Approximate Cost: $2.2 million
Portable Dry Erase Music Staff Board Wish Granted
The QND Choral Department is in need of a new whiteboard for learning. The portable dry erase music staff board is 2-sided with music staffs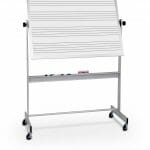 fused into the dry erase surface so the lines will never fade or peel off. This board would be a huge asset to the teaching and learning of of choral students.
Approximate Cost: $1,000