As we celebrate 150 years of Catholic secondary education in our community, it is time to honor and thank those who have helped us get to where we are today. Throughout our school's history, thousands of lives have been positively impacted by the faith-based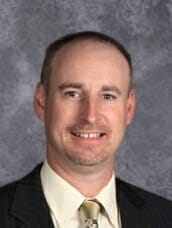 quality education QND offers. The cornerstone of QND that drives our Raider Pride has always been and will always be…faith and family. The generous benefactors that have created and built QND into the pride of our community fortify our progress and strength.
While the education inside the walls of QND remains strong, the building itself is in need of updates and expansion. As part of the long-range facilities planning process three years ago, the QND Foundation and School Boards authorized the advanced planning stages for the future of our school. Our goal is to provide a state-of-the-art learning environment both now and in the future, as well as securing long-term financial stability for QND.
We are also dedicated in ensuring that the Quincy Notre Dame Fund Drive continues to be the cornerstone of giving at QND and plan to grow this fund through The Campaign For Quincy Notre Dame. A strong giving program must remain an ongoing priority for QND in order to keep the cost of tuition affordable to all families. Therefore, we are asking donors to consider an investment above and beyond what they currently give to the Fund Drive when making the decision to support The Campaign For Quincy Notre Dame.
I invite you to take your place among the families who have gone before us supporting Catholic education in our community. I look forward to our partnership continuing the mission of QND. I am convinced that we can succeed through your prayers, encouragement and support.
Thank you for your consideration!
With Raider Pride,

Kurt Stuckman '91
Executive Director, QND Foundation