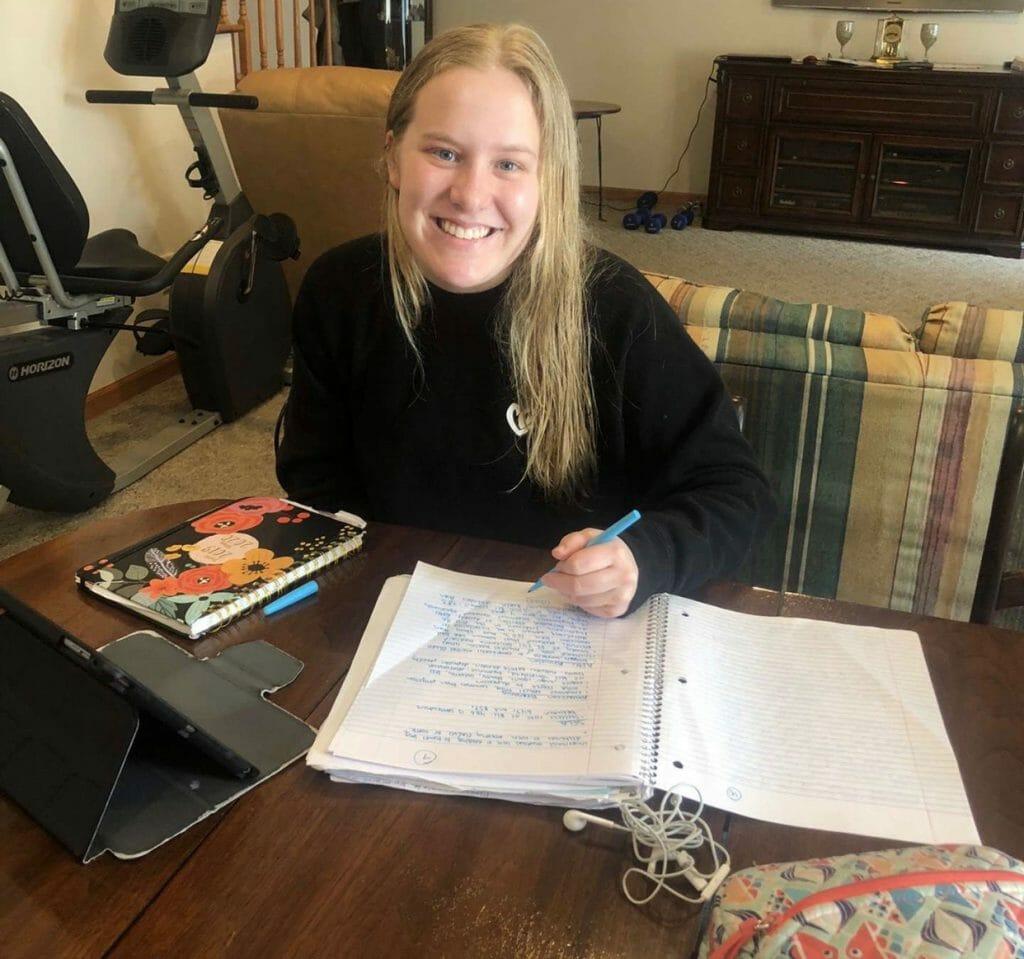 Quincy Notre Dame High School launched a Distance Learning program on Monday, March 30, 2020. It was amazing to witness the QND community rally together to continue educating its students.
QND Distance Learning Advantages
Ease of transition – the technology infrastructure was already in place with 1:1 learning.
Accountability – student attendance was taken and grades were awarded. QND had over 95% average attendance for each class.
Teacher accessibility – teachers had dedicated times each day that they were available to assist students with their needs. QND teachers provided over 1,500 hours of help time over the eight weeks of Distance Learning.
Faith component – QND students had the opportunity to participate in Hands and Feet of Christ (HAFOC) each week along with other experiences. In addition, QND teachers joined together virtually for faith formation each week.
Quincy Notre Dame had a 90% parent satisfaction rating on the Distance Learning plan.
"In this time of adversity, the bar of expectation was raised, not lowered because of challenges. Our students will be prepared to adapt in order to succeed in this great game of lifelong learning." – QND Parent
"It was amazing that QND could organize and implement such a detailed schedule. I appreciate that students were able to move on with their curriculum and were exposed to new material." – QND Parent