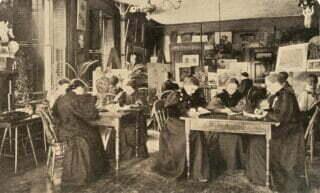 The School Sisters of Notre Dame bought the "Bishops Residence" ($25.00 down payment). "Convent School of Infant Jesus" opened at 8th and Vermont. Within a year the school went from 12 to 116 students.
The central and north wings were added: dormitories and classrooms.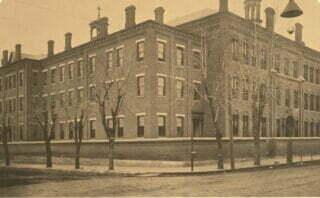 The school was chartered by the state and called "Saint Mary Institute." A two year high school curriculum was introduced.
The third floor was added: more classrooms.
Chartered as a three year High School.
Chartered as a four year High School.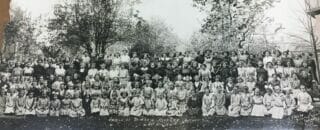 The school was fully accredited as "St. Mary Academy."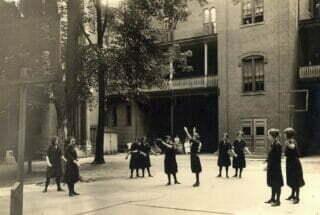 The name was officially changed to "Notre Dame of Quincy."
April – Notre Dame of Quincy accepted as member of North Central Association of Secondary Schools and Colleges.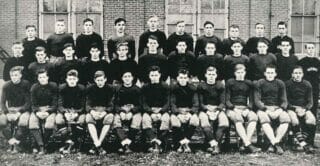 Quincy College Academy for boys closed and the boys came to Notre Dame for what was to be a "temporary stay." The boys stayed for 19 years which required equipping and remodeling the school for the influx of male students.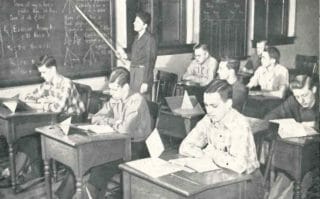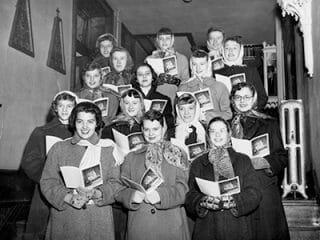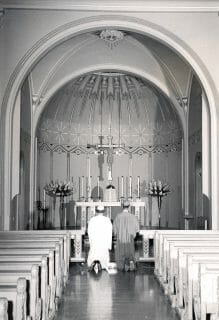 Notre Dame's enrollment had increased to three times what it was 20 years before, and plans for a new boys high school were adopted.
Notre Dame again became an "All Girls School" and a new boys school was opened at 10th and Jackson streets, staffed by the Christian Brothers religious order. The school was called "Christian Brothers High School." Quincy Pastors asked their parishioners to finance the $800,000 cost of construction, and the local parishes responded by pledging $1,145,000.00.
Presented the first graduating class from C.B.H.S.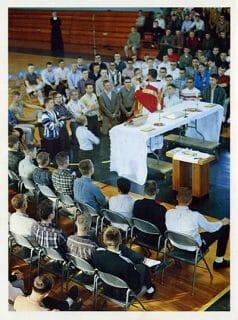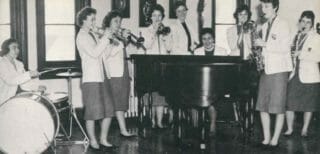 The parishes and friends of Catholic youth again responded to the financial needs of the growing new school, and an additional $175,000 was raised.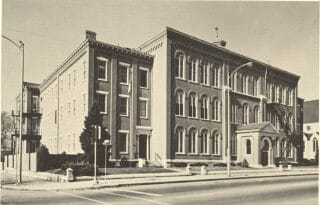 The Christian Brothers announced they no longer had sufficient personnel available to staff C.B.H.S.
Two Servite Fathers and Servite Brothers agreed to administer and teach at the boys high school. A new Quincy Corporation was formed and the boys school was converted to a locally-owned private institution controlled by a Board of Directors, which was made up of local business men and women of all faiths. The school would now be chartered as "Catholic Boys High School."
Catholic Boys High School and Notre Dame High School asked the Quincy community to invest in their schools. Leaders of industry, business, and the professions, as well as Catholic and non-Catholic lay people, responded to their plea by pledging over $400,000 spread over a three-year period.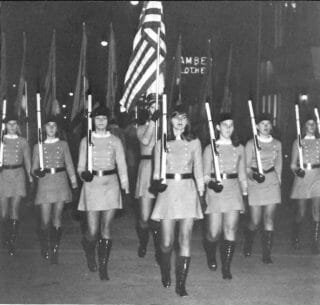 An effort was made to provide a broader, more expansive program. Notre Dame and Catholic Boys High Schools agreed to consolidate. Once again the Quincy and surrounding communities be- came instrumental in helping the newly-consolidated school by pledging $500,000 over a three-year period to supplement operating cost and provide some capital improvement.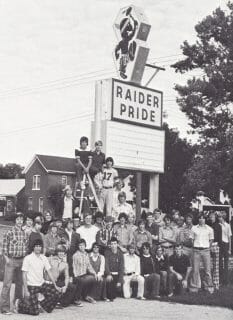 The Quincy Notre Dame Development Program started, under the direction and leadership of the Quincy Notre Dame Foundation, which had been incorporated in 1968. It also became apparent that substantially regular fund raising efforts were going to have to be made for the support of Quincy Notre Dame High School. Thus the annual giving program was initiated.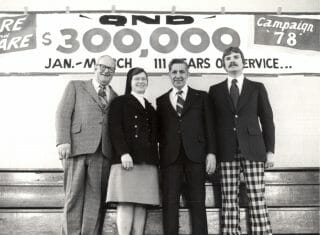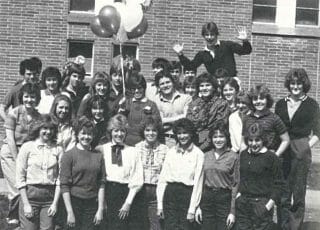 Quincy Notre Dame saw many changes during this time including the addition of a computer room, Remodeling the main office, room 15, installing new windows and renovating the chapel.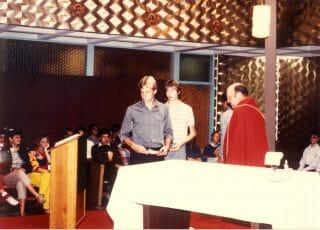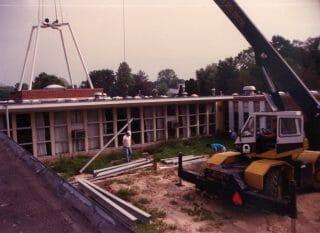 Quincy Notre Dame renovated the library and added entrances into what would be constructed into the courtyard a few years later.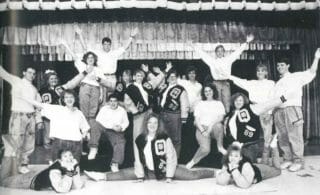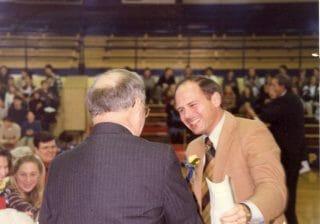 Quincy Notre Dame hired the first layperson in school history as principal, Ray Heilmann, a position he would hold for more than 17 years.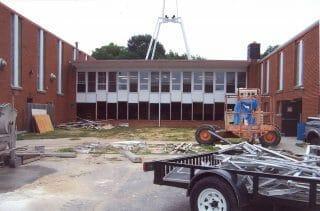 Quincy Notre Dame expanded its blueprint with the addition of the Willer wing including new classrooms, conference room and cafeteria expansion.
Quincy Notre Dame experienced a technology boom with the arrival of smart boards and ELMO's.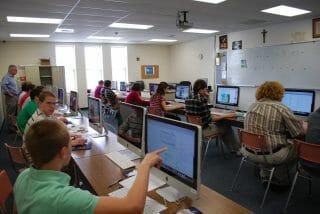 After a successful Adopt-a-Mac program, through the QND Foundation, a Mac Lab was established.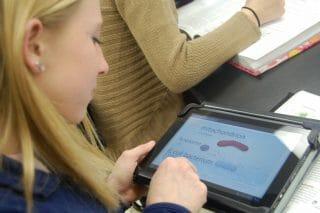 Quincy Notre Dame began offering 1:1 learning with every freshman receiving an iPad. Within three years, all students had iPads.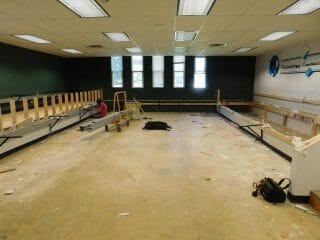 Quincy Notre Dame was blessed with generous donations and grants for campus enhancements such as a new choral classroom, renovated band room, new baseball field, and a new football/soccer field.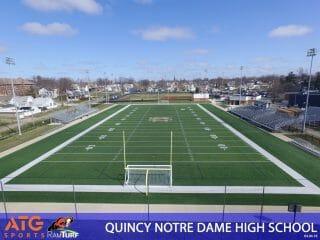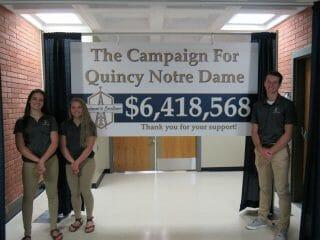 After a five year process, the QND Foundation announced that it had raised over $6 million for The Campaign For Quincy Notre Dame. This was the largest fundraising campaign in the school's history. The plan included the construction of the East Wing housing two state-of-the-art science labs, an expanded physical science classroom, two additional classrooms, a conference room and a new principal's office and two guidance counselor offices.
Additionally, completed campus revitalization projects included renovating public restrooms and electrical power supply, upgrading HVAC systems and constructing an athletic concourse. The successful campaign also helped secure the long-term stability of QND through endowment growth.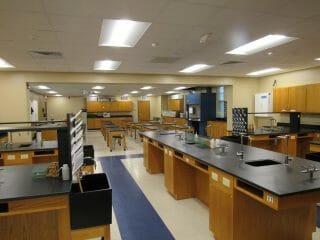 Due to the COVID-19 global pandemic and Illinois Governor J.B. Pritzker's decision to cancel in-person learning in the state of Illinois, QND launched Distance Learning on March 30, 2020, and did not return for in-person instruction that school year.  All QND spring athletic seasons were also canceled.
The Class of 2020 was celebrated with a virtual Honors Convocation, Baccalaureate Mass and Graduation Ceremony.
The 2020 school year kicked off with an A-B schedule Monday through Friday. Students attended in-person instruction one day and then live streamed remotely the following day. The IHSA completely reformatted and modified all athletic seasons and schedules for the 2020-21 school year.