Head Coach - Sebastian Fuentes
Assistant Coach - Tyler Peters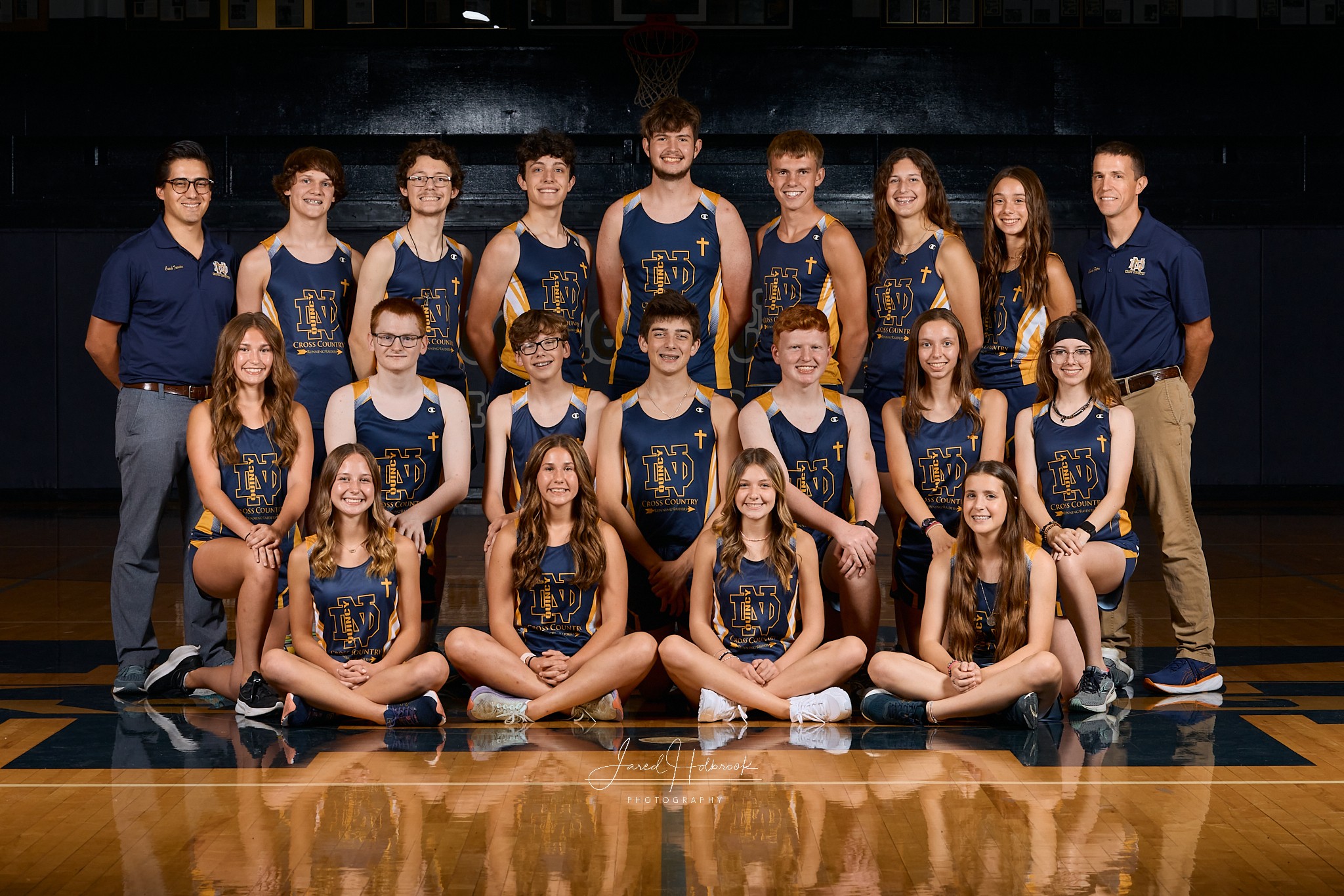 Quincy Notre Dame Cross Country is a sport for motivated, hard-working individuals, who crave personal challenge.  At QND, we focus on commitment, improvement, fitness development, and a positive team atmosphere.  The Cross Country programs for both the Raiders and Lady Raiders strive to offer student-athletes the physical fitness and psychological confidence to excel in the sport, but more importantly, develop strong character traits to meet challenges in life.
The Quincy Notre Dame Cross Country Team consists of a closely-coached co-ed, Varsity and Junior Varsity program.  All individuals practice together and attend the same meets.
QND Top 10 Times by Grade Level - Boys
2023 QND Fall Cross Country Schedule
| Date | Opponent | Location | Details |
| --- | --- | --- | --- |
| Wed., Aug. 23 | Macomb, West Hancock, Liberty, Beardstown, Mendon-Unity | Macomb | 4:30 pm CANCELLED |
| Tues., Aug. 29 | Jacksonville | Jacksonville | 4:00 pm |
| Sat., Sept. 2 | Canton Invite | Away | 9:00 am |
| Sat., Sept. 9 | Porta Invitational | Away | 9:00 am |
| Tues., Sept. 12 | Running Raider Classic | Quincy - South Park | 4:30 pm |
| Tues., Sept. 19 | QHS, Illini West, Liberty, Highland | Quincy - Bob Mays Park | 4:30 pm |
| Sat., Sept. 23 | Monmouth-Roseville Invitational | Away | 9:00 am |
| Sat., Sept. 30 | Tom Oakley Invitational | Quincy - Bob Mays Park | 9:00 am |
| Tues., Oct. 3 | WCC Conference Meet | Quincy - South Park | 4:30 pm |
| Sat., Oct. 7 | Liberty Invitational | Away | 9:30 am |
| Sat., Oct. 14 | Patriot Run | Away | 1:00 pm |
| Sat., Oct. 21 | IHSA Regional | Quincy - South Park | TBA |