Coach - Courtney Kvitle (6th Season) Record: 177-28
Assistant Coaches - Mattie Norris and Kevin Young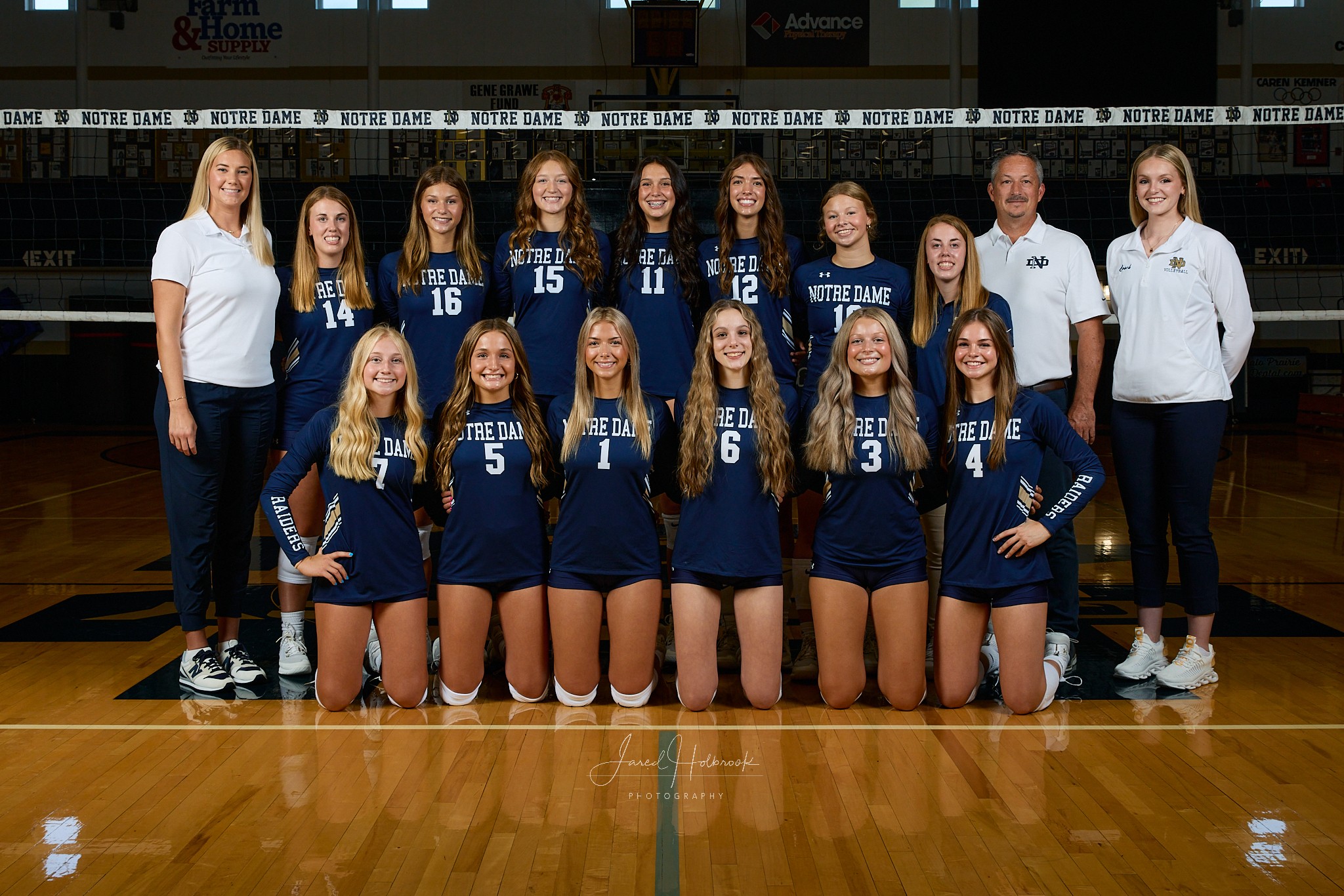 The Lady Raiders have 14 state tournament appearances, four state championships (1978, 1980, 1998 and 2011), five second-place finishes and a third-place finish.
In 2022, the season ended by losing a three set thriller against Genoa-Kingston in the Class 2A Super Sectional. The team ended their season 34-4.  The team will be returning a new group of talented athletes this year and is excited to show the fans what they have been working on since last season. Please check out the schedule below!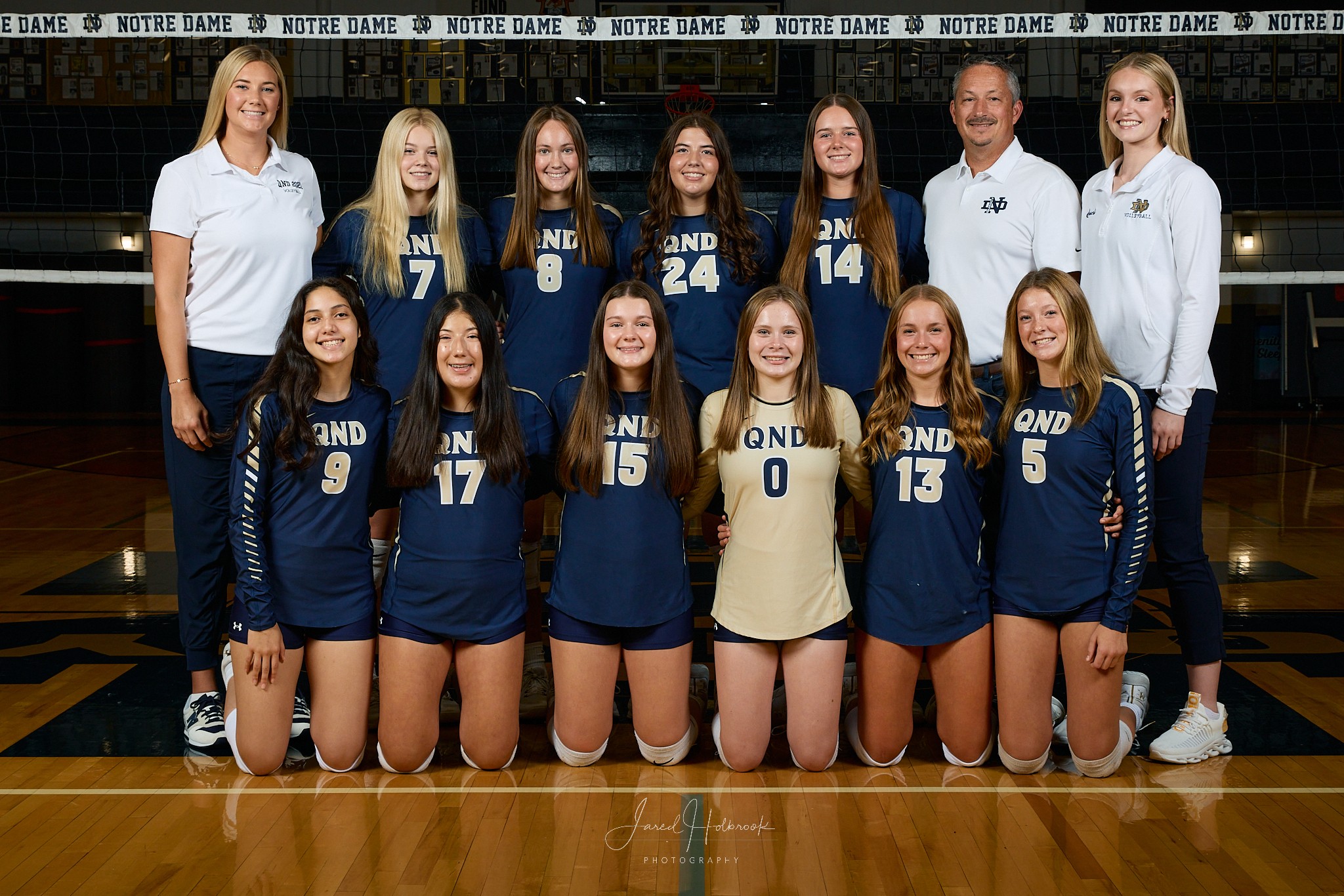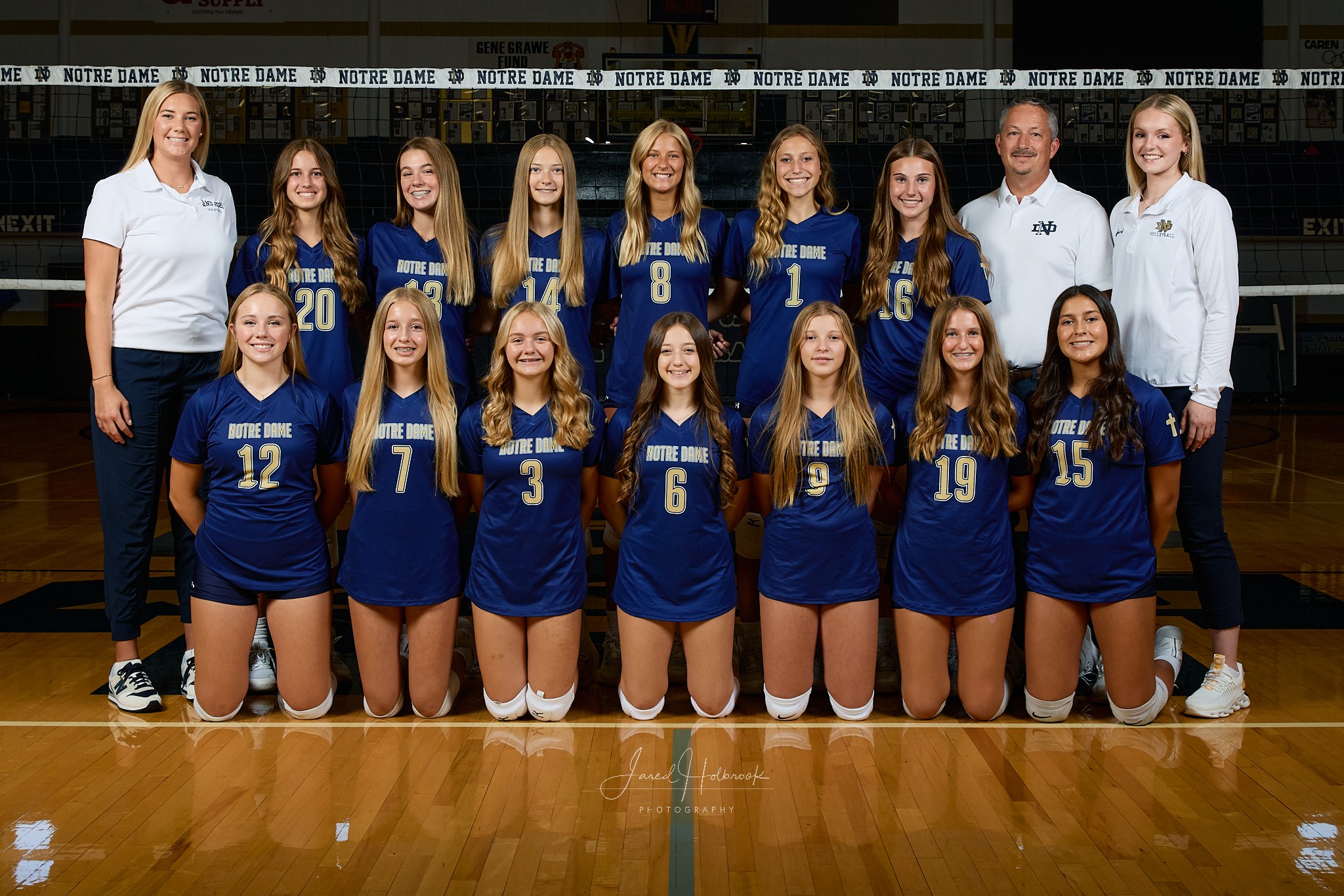 Coach Kvitle is a native of DeKalb IL. She attended DeKalb High School where she was a 4 year starter on the varsity volleyball team.  She graduated in 2011 and went on to play Division I volleyball at the University of Wisconsin-Madison. While there, she helped lead the team to the 2013 NCAA championship tournament.  They were upset by Penn State in the championship game and went on to finish as the 2nd place team in the NCAA. In 2014 UW-Madison was crowned the Big Ten Champion.  Also in 2014, Coach Kvitle was named to the All-American roster.
Upon graduating she moved to Quincy IL, was married and was asked to be the assistant coach at Payson-Seymour High School.  Her coaching skills helped lead the team to a Class A state championship in 2016.
2023 QND Fall Volleyball Schedule
| DATE | OPPONENT | LOCATION | DETAILS |
| --- | --- | --- | --- |
| Wed., Aug 23 | Mendon Unity | Away | 5:00 pm F-JV-V |
| Thurs., Aug. 24 | West Hancock | Home | 5:00 pm F-JV-V |
| Sat., Aug. 26 | QHS Early Bird Tourney vs. QHS JV | Away | 9:00 am V |
| Sat., Aug. 26 | QHS Early Bird Tourney vs. Galesburg | Away | 11:00 am V |
| Sat., Aug. 26 | QHS Early Bird Tourney vs. Pekin | Away | 1:00 pm V |
| Mon., Aug. 28 | Jacksonville | Away | 5:00 pm F-JV-V |
| Sat., Sept. 2 | Bloomington Central Catholic | SHG | 12:00 pm V |
| Sat., Sept. 2 | Sacred Heart-Griffin | SHG | 1:00 pm V |
| Wed., Sept. 6 | Mendon Unity | Home | 5:30 pm F |
| Wed., Sept. 6 | Rushville-Industry | Away | 6:00 pm JV-V |
| Thurs., Sept 7 | Liberty | Home | 5:00 pm F-JV-V |
| Fri., Sept. 8-Sat., Sept. 9 | Lincoln Tourney | Away | TBA V |
| Wed., Sept. 13 | Payson-Seymour | Home | 5:00 pm F-JV-V |
| Thurs., Sept. 14 | Brown County | Away | 6:00 pm JV-V |
| Fri., Sept. 15-Sat., Sept. 16 | Jacksonville Invite | Away | TBA JV |
| Tues., Sept. 19 | Hannibal | Home | 5:00 pm JV-V |
| Wed., Sept. 20 | QHS Quad | Away | 5:00 pm F |
| Thurs., Sept. 21 | Illini West | Away | 5:00 pm F-JV-V |
| Sat., Sept. 23 | Rochester/Metamora Tri | Rochester | 9:00 am V |
| Mon., Sept. 25 | Camp Point Central | Away | 5:00 pm F-JV-V |
| Wed., Sept. 27 | Western | Home | 5:30 pm JV-V |
| Tues., Oct. 3 | Southeastern | Away | 5:30 pm JV-V |
| Wed., Oct. 4 | Macomb | Away | 5:00 pm F-JV-V |
| Mon., Oct. 9 | Beardstown | Home | 5:00 pm JV-V |
| Tues., Oct. 10 | Pittsfield | Home | 5:00 pm F-JV-V |
| Mon., Oct. 16 | Quincy High School | Home | 5:00 pm F-JV-V |
| Fri., Oct. 20 | QND Tourney vs. Hartsburg-Emden | Quincy University | 3:30 pm V |
| Fri., Oct. 20 | QND Tourney vs. I.C. | Quincy University | 4:30 pm V |
| Sat., Oct. 21 | QND Tourney vs. Montini | Quincy University | 8:00 am V |
| Sat., Oct. 21 | QND Tourney vs. Mater Dei | Quincy University | 10:00 am V |
| Sat., Oct. 21 | Payson Tourney | Away | 8:00 am F |