The Quincy Notre Dame Raider Band performs at many school and community functions as well as formal concert presentations. Members also participate in district, state and national competitions and festivals.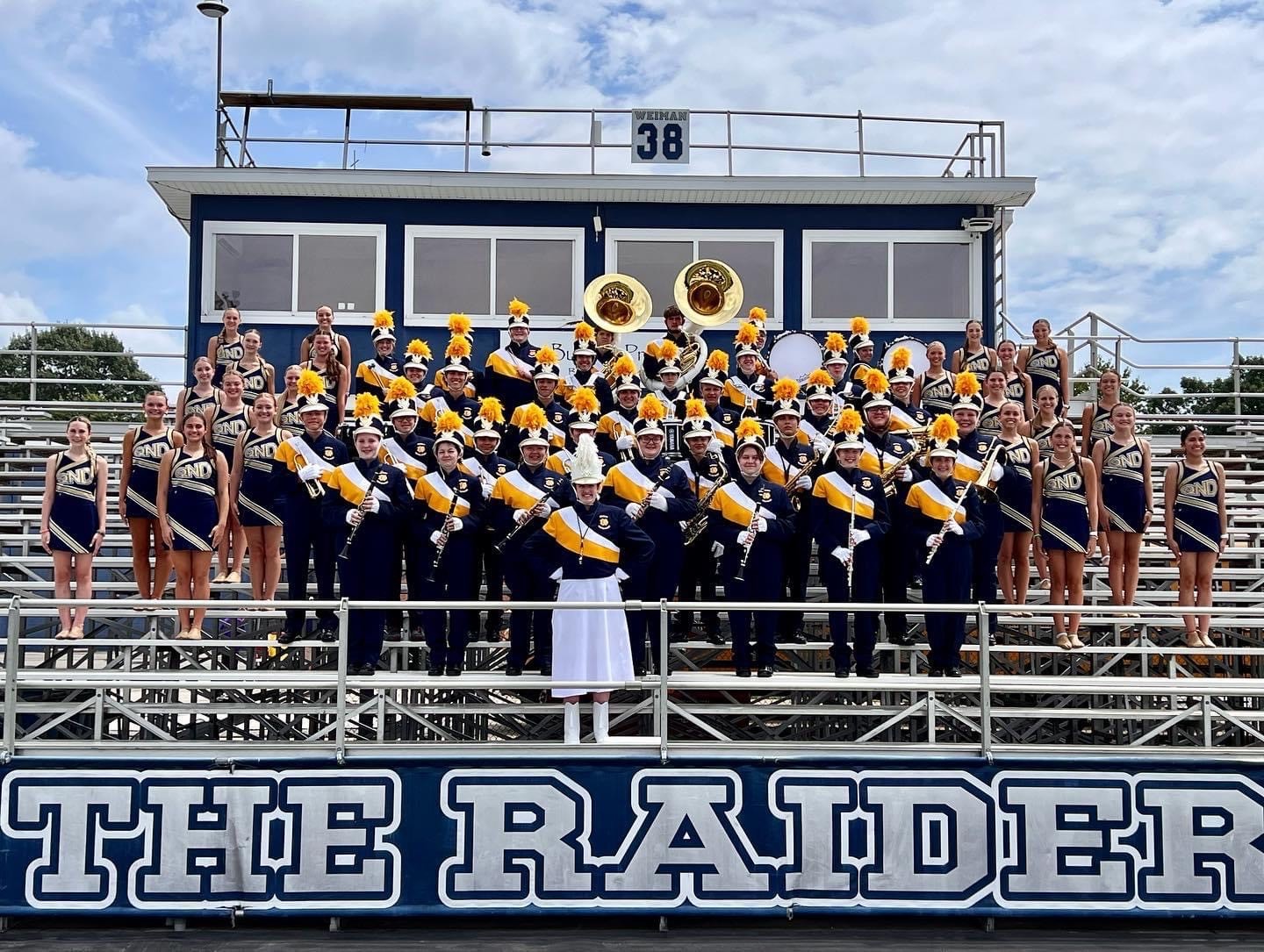 The QND Band has traveled to Toronto, Washington D.C., Denver, Orlando, Dallas, San Antonio, New Orleans, New York, the Bahamas, Memphis, Nashville, St. Louis & Chicago. They have also visited many university campuses, including the University of Notre Dame, University of Illinois, and Texas State University.
Quincy Notre Dame is proud of the band's excellent reputation. Each year a number of members earn All-State honors.
Recent graduates have continued to perform at the University of Notre Dame, Michigan State University, Bradley University, Texas State University, Berklee School of Music in Boston, Augustana College, Hillsdale College, Illinois State University, Milikin University, University of Illinois, Culver Stockton College, Quincy University, and others.
The QND Band is a marching band, concert band and pep band. The jazz band is selected by audition. There is a very active band parent organization which provides financial support and much assistance to the band.