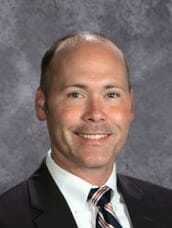 Dear Parents, Step-Parents, and Guardians,
Welcome! For more than 150 years, countless individuals, families, and community supporters have made it possible for our mission to flourish.  We are proud to be a part of this journey and look forward to the road ahead confident that Quincy Notre Dame will continue, through its Catholic tradition, to educate lifelong learners for lives of service.
You are always welcome at school. Your involvement plays a critical role in your student's success. With your help, our students will continue to be leaders in our school, homes, and community. Please contact school any time you have comments, questions, or concerns. We want to hear from you and we welcome your input. We can be reached at 217-223-2479.
May this school year foster each student's spiritual, academic, and social growth.  At QND we know of your sacrifice for and commitment to Catholic education. From our family to yours – thank you for joining us in this worthy endeavor.
Sincerely,
Mark McDowell, QND Principal