Guiding students in their spiritual and academic development inside and outside the classroom.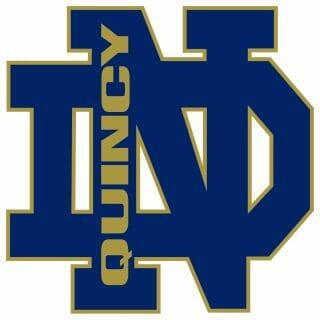 Throughout its long history, QND has cultivated an environment in which young people flourish: one which challenges their minds, expands their social awareness, opens their spiritual well being, reinforces their moral growth and provides an active life style.
The decision of where to send your son or daughter to high school is an important one. QND offers a quality education that will produce results you can well afford. 
Click here for QND school forms and reference guides.
School Day Hours:
Monday, Tuesday, Thursday, Friday:  7:45 am – 2:18 pm
Wednesday:  7:45 am – 1:45 pm
Student Enrollment Statistics 2019-20
Small Class Sizes
Student-to-Teacher Ratio – 18:1
Average Class Size – 18
2019 Graduates
Graduation Rate – 100%
Illinois State Scholars – 21
National Honor Students – 58
Society of Academic Achievement – 63
IHSA Scholastic Achievement Awards – 57
Student Athlete Signings – 14
All-State Musicians – 2
Eagle Scouts – 2
Additional QND Highlights:
Implementation of 1:1 Learning with iPads
Educational Trips Abroad to Germany and Spain
Challenging Academic Requirements
Excellence in Instruction
Strong Emphasis on Moral Character
High Behavioral Standards
Safe Learning Environment
Opportunities for Leadership
Outstanding Coaches and Moderators
School and Community Pride
QND students provided more than 10,100 hours of volunteer work and service for our community.
We welcome students of all religions; 14% of the student body is of other faiths.
Education Costs 2019-20
Current Tuition Charge – $5,725
Financial Assistance
The QND Foundation manages more than 100 scholarships that are awarded by QND based only on financial need.  This year more than 32% of QND students have received partial tuition scholarships.