Quincy Notre Dame High School had 14 students that were named 2022 Illinois All-District musicians as a result of individual auditions. The selected students will perform in Western Hall at Western Illinois University on Saturday, November 5.
All-District Sr. Chorus: Martie Belew, senior; Ryan Bergman, junior; Chandler Cain, junior; Ava Jacobsen, senior; Hana Knuffman, senior; Colleen Liesen, sophomore; Jack Myers, junior; Ian Paxton, senior; Ryan Scheuermann, senior; Nolan Smith, senior; and Aly Young, junior
All-District Band: Elias Rabe, senior (flute)
 All-District Orchestra and Jazz Band: Paul Steinkamp, junior (trumpet)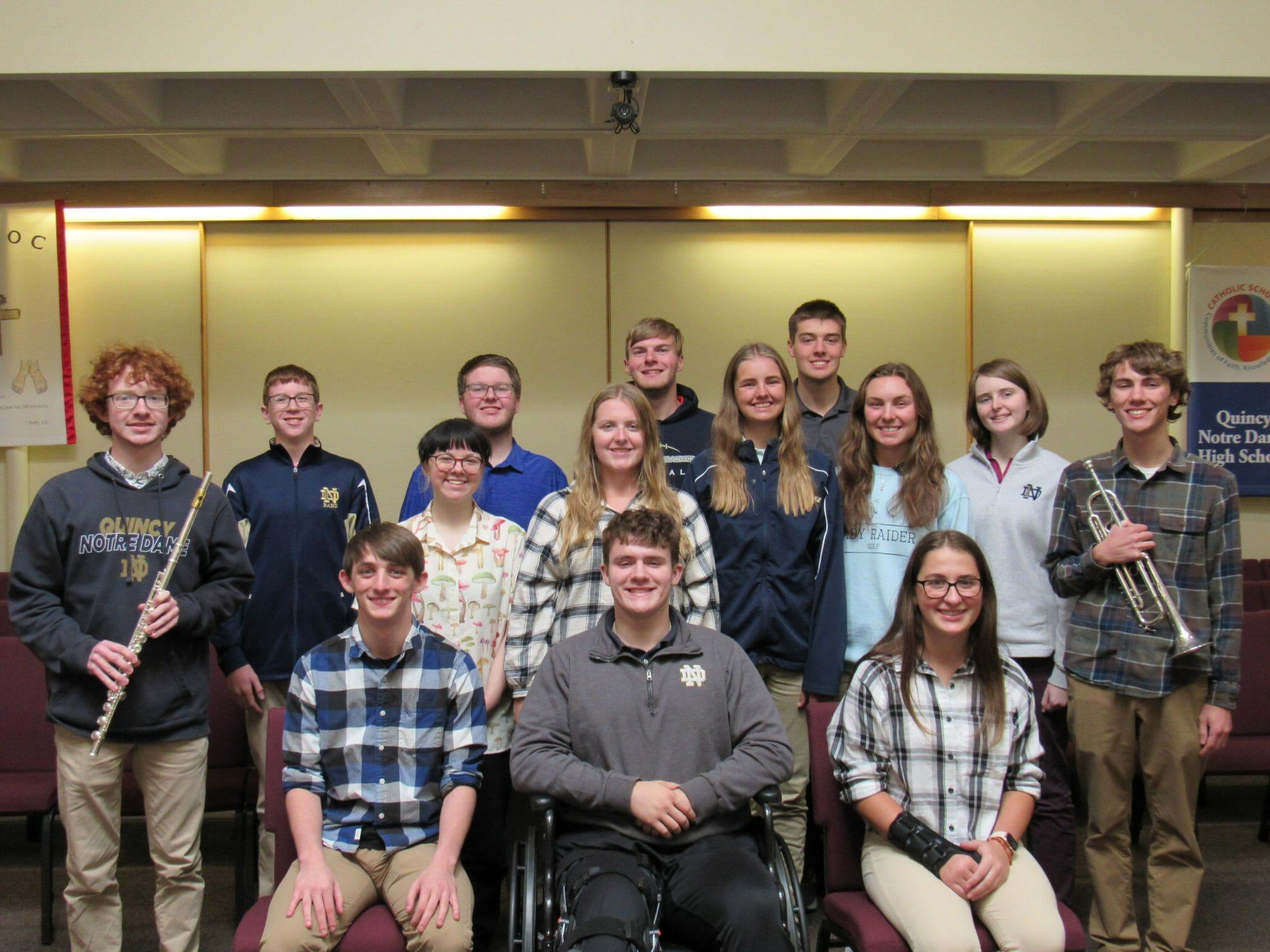 Quincy Notre Dame is also extremely proud of the 16 All-District Parochial Music Organization Choir and Band students as well.
All-District Elementary Chorus: Olivia Bailey, Harrison Bocke, Sofie Hale, Alex Lawrence, Blake Myers, Ellie Reuschel, Jace Sheely, Kate Stadler, and Vivi Wilson
All-District Jr. Chorus: Caroline Knuffman and Nancy Scholz
All-District Jr. Band: Andrew Damm (trombone), Samantha Reeder (clarinet), and Isaac Steinkamp (trombone)
All-District Jr. Orchestra: Iysis Biggs and Jacob Mays
All-District Jr. Jazz Band: Andrew Damm (bass) and Isaac Steinkamp (trombone)