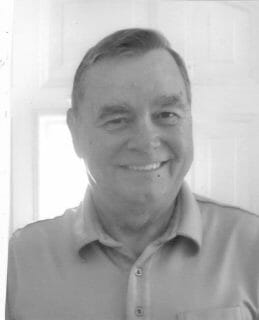 It beats sitting around the house on a winter's night.
That's the reason that Lanny Bunfill accepted Virgil Niewohner's invitation to become a ticket taker for home basketball games at Quincy Notre Dame High School. Forty-five years later, Bunfill is still at the gymnasium's entrance to greet people.
"I was going to a lot of games, and I actually started at Quincy University taking tickets, and then I started selling them," Bunfill said. "Virg was in charge of all of that, so he asked me if I would sell tickets at Notre Dame."
Bunfill had no ties to QND when he started. In fact, his three children – Eric, Michael and Melanie (Lilly) – all attended Quincy High School. However, once he started helping at QND, he was hooked.
"I haven't missed very many games," he said. "I just enjoy it, and I enjoy the people I work with."
Bunfill says one of the rewarded parts of his volunteer work is seeing familiar faces.
"You see the same people every year," he said. "It could be the worst weather in the world, and it just amazes me that these people still make it out for a game. I've gotten to know a lot of people and see a lot of people … and I got to watch some basketball, too."
He has no plans to give it up, either.
"I guess as long as I'm healthy and I feel good, I'll keep doing it," Bunfill said.
Bunfill is retired after working at Gardner Denver for 32 years, in industrial sales for six yea and at Lowe's for five years. He and his wife Diana have been married for 51 years.