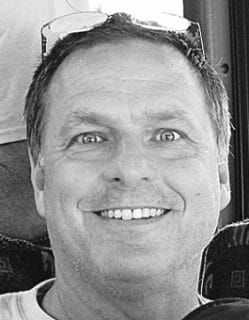 Inducted in 2014. The longest-tenured and winningest coach in the history of the Quincy Notre Dame boys basketball program, Douglas made good on QND's willingness to hire someone who had never been a head coach.
Douglas, a 1983 graduate of Quincy High School, played football, basketball and baseball for the Blue Devils. After graduating from Culver-Stockton College, he returned to QHS to be an assistant coach in all three sports for eight years. When he took over the Raiders basketball program in 1996, the team had gone through seasons of 7-19 and 10-17.
During 17 seasons on the bench, Douglas led the Raiders to a 360-136 record — averaging 21 victories a season — with 12 regional championships, including nine consecutive from 1997-2005. His teams placed third in the state tournament in 1999, when his team went 28-6, and 2004, when his team won a school record 30 games and lost just 4. The Raiders were also ranked No. 1 in the Class A state poll during both the 2003-04 and 2004-05 seasons. Such success earned Douglas the Herald-Whig Coach of the Year honor four times.
Douglas is now working toward earning his master's degree and is working for Quincy Public Schools as the supervisor of transportation discipline. He still lives in Quincy with his wife Amy. They have eight children and three grandchildren.