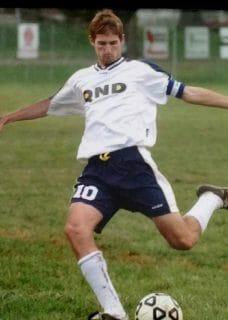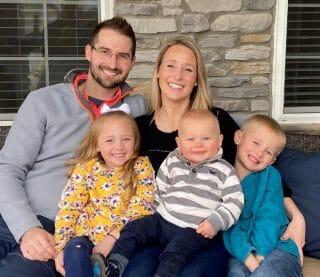 Excelling in one sport is great, and excelling in two sports is exceptional.
Ridder, a 2004 graduate, was a three-time all-sectional selection for the boys soccer team and was named all-state in 2003. He was named the Raiders' most valuable offensive player in 2001 and 2003, and he finished with 54 goals to finish fourth all-time in school history. His 23 assists rank him 14th in school history, and his 131 points put him in a tie for fourth place all time. His 28 goals as a senior ranks as the third-best in a single season. In 2009, Ridder was named to The Herald-Whig's All-Decade team.
Ridder qualified for the state tennis tournament in doubles in three out of four years (2002, 2003 and 2004), and he won every doubles tournament during his senior year. His doubles record in 2004 was 25-5.
Ridder went on to play soccer for four years at Southern Illinois University-Edwardsville. He started 35 games during his career, and he finished with 10 goals and 12 assists. He also had three game-winning goals. Ridder was named to ESPN The Magazine's Men's Soccer Academic All-District second team. He was on the 2004 team that finished second in NCAA Division II and the 2005 team that finished fourth.
Ridder and his wife, Jacki, live in Indianapolis with their three children. He works as a tax supervisor for Somerset CPAs.
"First and foremost, I'd like to thank God. Through him all things are possible, and I will be forever grateful for the life and opportunity he has blessed me with. I would like to thank my parents, John and Vicki Ridder, for all of their love and support. I consider myself fortunate to have grown up in a soccer family. I learned a great deal from my father, who coached me in soccer my entire life. I also spent a great deal of time watching and learning from my brother and sister, Johnny and Katie Ridder. I believe soccer to be the ultimate team sport, and I attribute a great deal of my success to all of my teammates and coaches while attending Quincy Notre Dame. Lastly, I'd like to dedicate this special honor to my brother, Johnny. I truly looked up to and admired him. That admiration created the desire and determination to better myself as a soccer player and as a human being."