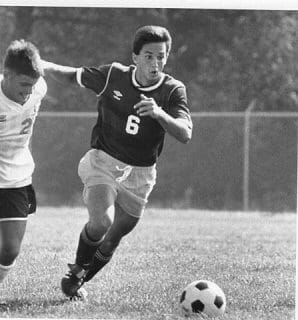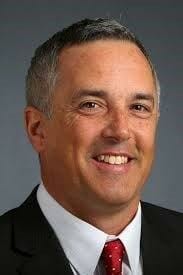 Deters quietly turned in one of the best soccer careers in school history.
He had four goals and nine assists and was fourth on the team in scoring during his sophomore season in 1988. He led the team in scoring as a junior, finishing with 14 goals and 5 assists, and he was named the Raiders' most valuable offensive player.
Deters then capped off his career with 15 goals and 9 assists during his senior season as he led the Raiders to a 15-6-2 record and a regional championship. He was named the team's best offensive player and most valuable player. He was named to the all-state team and was named to the all-Midwest team, an honor given to just eight Raiders in school history.
He finished with 33 career goals (17th in school history), 24 career assists (11th in school history) and 90 points (16th in school history).
Deters went on to coach soccer for more than 20 years in Morton, Ill., and in Switzerland. He and his wife, Joni, have two daughters. They live in Dunlap, Ill., and he is a high school sociology and civics teacher at Morton High School.
"Thank you so much to the QND Athletic Hall of Fame Committee for including me into this prestigious group of talented teams and individuals. This is quite an honor, and I'm very humbled by this recognition. I would like to thank my family for all of their support. To my parents Tom and Jane, the unwavering support and love you have given all of us is immeasurable. From the many hours driving to camps, practices and games to the sound advice and supportive hugs provided when needed, words simply can't do justice to explain my appreciation for you both. To my sister Amy, thanks for your unconditional love and support. To my brother Kevin, your involvement in the QND soccer program as an outstanding player provided a measuring stick for me to pursue. You constantly challenged me, encouraged me and advocated for me both on and off the field. To my wife Joni and my daughters Taylor and Madison, thanks for your patience and support as I continued being involved with the sport I love as a coach. To my high school soccer coaches, the legendary late Frank Longo and his equally legendary son Mark Longo, your guidance, wisdom and expertise motivated me to be a better player and teammate. Finally, to my teammates, thanks so much for the camaraderie and unity that is so vital to have in sports. Recognition like this couldn't exist in team sports without the whole group pushing and supporting each other."