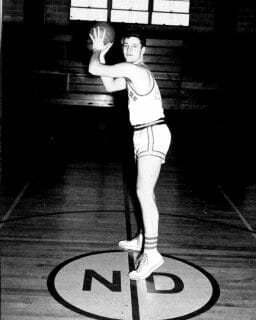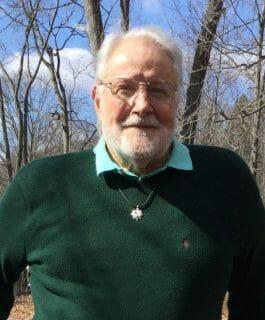 Boltz was one of the top basketball players for Quincy Notre Dame during the 1950s when the Raiders strung together nine consecutive winning seasons.
He was 6-foot-5 and weighed 225 pounds, and he developed massively strong hands during the summer when he worked for local construction companies. He scored 269 points as a junior in 1954 when the Raiders finished with a 20-6 record, and he scored 378 points as a senior when the Raiders were 18-8 in 1955, but QND couldn't get past Quincy High School in the regional either year.
Boltz went to Chipola College, a junior college in Marianna, Fla., for two years before he landed at Florida State University in Tallahassee, Fla. He averaged 6.2 points and 12.1 rebounds per game as a junior during the 1957-58 season, and he averaged 6.5 points and 11.5 rebounds as a senior. His career average of 11.8 rebounds per game ranks fourth in school history. When he wasn't playing basketball, Boltz also threw the discus and shot put for the track team.
He went on to earn his master's degree at Florida State. While he was in Tallahassee, he also met his wife Frances, and they were married for 59 years. Boltz first worked for IBM and lived all over the country — Atlanta, Birmingham, Ala., New Orleans, Minneapolis and Toledo, Ohio, to name a few. He then owned his own textile sales company called Bolts from Boltz and was the founder of the Northeast Fabric Sales Association. He eventually settled in New Jersey and lived there for more than four decades. He died at age 82 in Vernon, N.J., leaving behind his wife and three sons — Matthew, Adam and Jason.
"Thank you for honoring Dan in the Hall of Fame. He would be delighted with this award. Dan often spoke highly of his high school years at Notre Dame. He maintained close friendships with his classmates and basketball teammates. I am certain Dan would want to thank the nuns, priests and coaches who made it possible for him to attend Florida State University on a full basketball scholarship. It is essential to thank his loving family for their support and guidance. Dan was exceptional in his business, in the community and as a loving husband, father and friend to many. He is deeply missed." – Frances Boltz