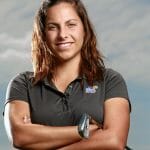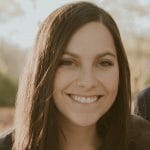 Berryman is part of an exclusive club in Illinois. She's one of just eight girls to have won back-to-back state golf championships.
Berryman, a 2006 graduate of Quincy Notre Dame, shot a 175 during her freshman season to finish 44th in the 2002 state tournament, which was a single-class format. As a sophomore, she shot a 161 to finish 10th in 2003. Berryman won her first state title as a junior in 2004, shooting a 145 to finish seven strokes ahead of the nearest finisher. The Raiders finished sixth as a team. She came back win the state title again in 2005, shooting a 143, four strokes ahead of the next finisher. She finished at 1-under par for a state record and shot a course-record 66. QND finished fifth as a team that season.
Berryman went on to play at the University of Kansas. She led the team in scoring average as a sophomore, junior and senior. She was one of only 26 amateurs to qualify for the U.S. Women's Golf Championship in 2008, and later that year, she reached the round of 16 at the U.S. Women's Amateur Public Links in Erin, Wisc. She is third in school history in career top-10 finishes and was an All-Big 12 First Team pick in 2008.
Berryman lives in Quincy with her husband, Alex, and their daughter, Everly. She is an export specialist at Prince Minerals and also shoots wedding videos with her husband in the family business, Rocket Berry Video.