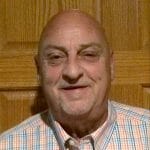 Not many players who played for the Raiders can say they went on to become a starting quarterback at the NCAA Division I level, Bunte can.
Bunte, a 1961 graduate of Christian Brothers, was the starting quarterback for the Raiders as a senior in the fall of 1960. He led CB to a 4-3 record, finishing with six touchdown passes while completing 24 passes out of 65 attempts for 378 yards. His best game came in the opener against Wheaton St. Francis, when he threw for two touchdowns and 102 yards in a 40-12 victory.
Bunte went on to Iowa State University, and he was the starting quarterback in 1963. He played in nine games, completing 26 out of 70 passes for 347 yards and two touchdowns. He also carried the ball 29 times for 63 yards for the Cyclones, who finished 4-5. He was given the Al and Dean Knudson Award, given to the top sophomore, and he was named to the All-Big Eight scholastic football squad.
He played in 10 games as a junior in 1964, completing 10 out of 29 passes for 116 yards while rushing 23 times for 78 yards. Bunte later moved to split in 1964 and for all of 1965 when Tim Van Galder was the quarterback, and he caught three passes for 22 yards.
Bunte went on to coach football for three years at Gilbert, Iowa, and then for four years as an assistant and four years as the head football coach at Moline High School. He now runs a homeowner association management business in the Moline area. He has three daughters – Kelly, Susan and Kara.
"Journey back to this day in the falls of 1959 and 1960. Bob Cudney was our coach, who I later respected more than I did at the time. We had a great bunch of guys who carried me, and Jim Rakers, on their shoulders. We were the second class to graduate for Christian Brothers/Notre Dame. In the fall of 1959, the gym floor was dirt, no seats and no lockers, but we did have a shower. We practiced on a dirt field where your stadium now sits. After the 1960 season, a fella from Iowa State stopped by, and Cudney gave him a game film. I think we had two. We couldn't afford more. The next thing I know, he was in our living room talking to Toots and Irene about me playing at ISU. I was fortunate to play quarterback for two seasons and split end for my last. I was not that good but the best they had. Coach Stapleton would say, "Not that great, but won't lose a game for ya." It all started here in this place back in 1959." – Ken Bunte '61