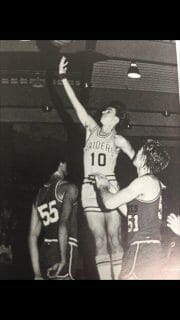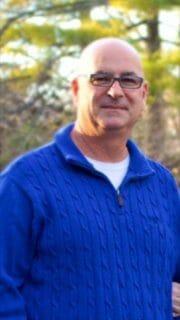 Longo recently completed a remarkable soccer coaching career at Quincy High School, but his athletic career got its start at Quincy Notre Dame.
Longo, a 1977 graduate, was the co-most valuable offensive player on the soccer team as a junior and was named the most valuable player as a senior in 1976. He only scored 87 points in his two years on the varsity basketball team, but he was a valuable defender. His biggest contribution might have been when QND defeated Chicago Weber, the No. 2-ranked team in Class A, 85-78 in February 1977. Longo limited All-American guard Ricky Wilson to seven points.
"Matt Longo played one of the best defensive games I've seen," Conover told Wendell Barnhouse of The Herald-Whig after the game.
Longo went on to play four years of soccer at Quincy University, where he was part of four NAIA national championship teams.
He compiled a 386-104-55 record at QHS, coaching from 1987-1996 and 2004-2016. He led the Blue Devils to four state tournament appearances, including a second-place finish in the Class 3A state tournament in 2015 and a fourth-place finish in 1995. Longo's teams won 20 Western Big Six Conference championships.
His coaching career began in 1981 when he was hired as the head softball coach at Keokuk Cardinal Stritch High School after his graduation from Quincy College. During the past 36 years, he also coached girls basketball at QHS and was the first women's soccer coach in Culver-Stockton College history.
Longo retired from teaching in 2016 and lives in Quincy with his wife Amy. They are the parents of three children, and they have three grandchildren.