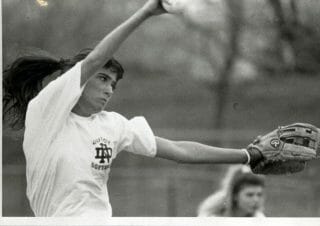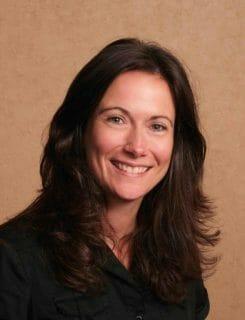 Orne has enjoyed many years of success inside the pitching circle, whether it was as a player for Quincy Notre Dame or Quincy University or as an advisor for other young pitchers.
Orne, a 1992 graduate of Notre Dame, was a four-year starter in softball and volleyball during her high school days. She was the starting setter on the volleyball team for four years. As a senior, Orne started alongside three sophomores and two freshman, and Lady Raiders coach Bill Starkey said she was instrumental in helping that team develop into one that made the state tournament the next season.
She ranks among the top pitchers in school history. In career statistics, she's eighth in pitching victories (48) and shutouts (22), seventh in earned run average (1.12), and she's sixth in strikeouts (510), innings pitched (400), games pitched (79) and complete games (62). She also batted .317 in 246 at-bats, usually batting second while protecting the leadoff hitter. QND advanced to the sectional finals with Orne on the mound three times.
Orne went on to Quincy University, where she ranks among the top five in career victories (47) and career strikeouts (275). Her 0.93 earned run average during her freshman season still ranks fourth all-time for a single-season mark.
Orne has gone on to help several aspiring QND pitchers. Courtney Bailey, who has pitched more innings and in more games than any pitcher in school history, said she never would have set as many records and earned a scholarship without Orne's help.
Orne lives in Quincy with her husband, Eric. She is the director of public relations and marketing at John Wood Community College.